YEEHAA!
In the far away land of Yonder, past the forest of the Flomflom trees, there's a dusty old town called Cooksville.
Folks there are called 'Cookies'. Some are good, some are bad, and some are just Rinky Dinky rotten.
The sharpest little Cookie of them all is Georgie Green, and she's the town's Sheriff!
Cooksville's Characters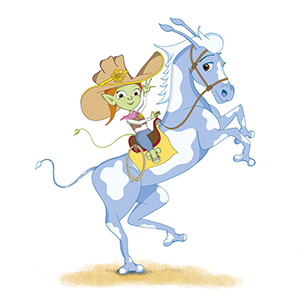 Sheriff Georgie
Georgie was raised by her father, who was Cooksville's Sheriff at the time.
With the knowledge from her father and her mother's spirit, Georgie became 'The sharpest little Cookie in Cooksville'.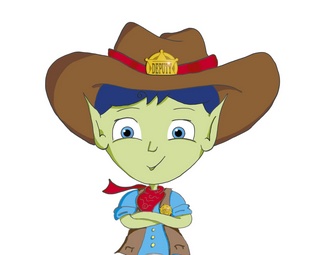 Deputy Will
Best friends, school friends and now Sheriff and Deputy, Will and Georgie are never far away from each other. Will helps Georgie look after Cooksville and is always by her side to lend a hand when needed.